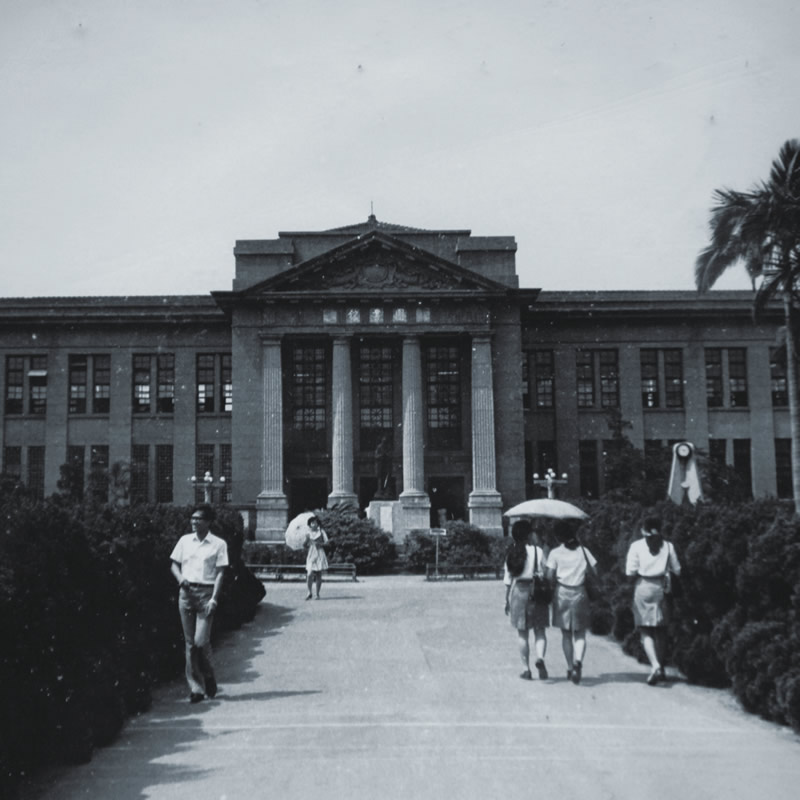 Bringing Knowledge and Enlightenment - The Founding Period
(June 1922 - June 1945)
Founded in 1922 during the Japanese colonial era (1895-1945), Taihoku Higher School under the Taiwanese Governor-General (aka "Taihoku Higher School") was the alma mater of outstanding individuals such as former ROC President Lee Teng-hui, entrepreneur Gu Zhen-fu, and various former ministers of Taiwan's five branches of government. It was among the top 38 high schools in all of Japan, and the only high school in Taiwan. In the post-WWII era, the Taiwan Executive Administration decided to establish a comprehensive teacher's college.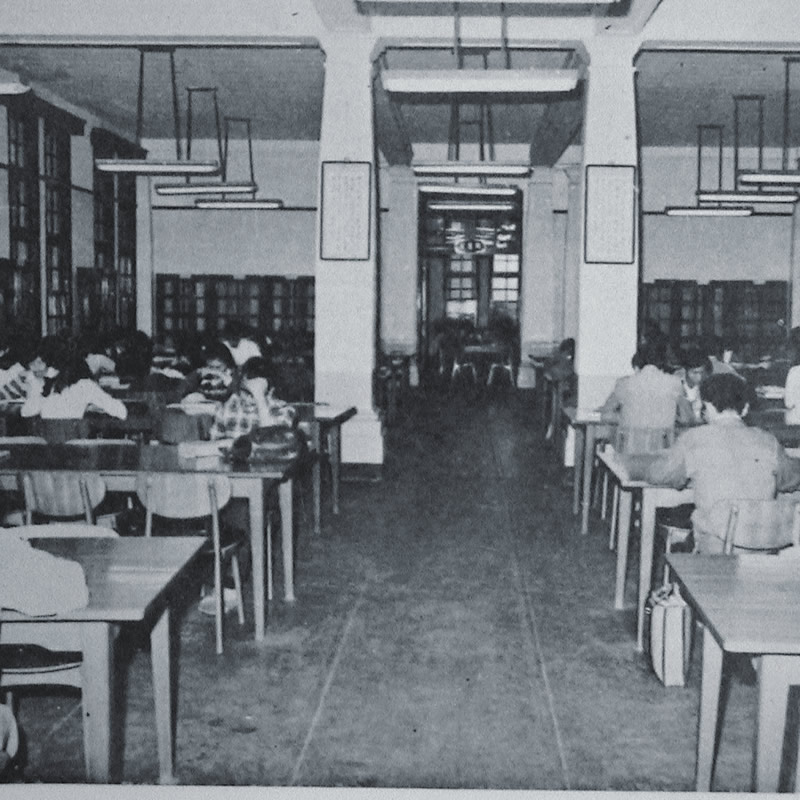 A Growing Sapling - The Development Period
(June 1946 - June 1955)
On June 5, 1946, the Taiwan Provincial Teachers College was founded and took up the responsibility for renewed teacher training in Taiwan. The newly established Taiwan Provincial Teachers College shared a campus with the newly reconfigured Taiwan Provincial Taipei High School ("Taipei High School" for short). As a result, the two institutions of learning not only shared classrooms and equipment but also expertise and assistance when needed. In 1949, Taipei High School ended student enrollment and its resources and grounds were absorbed into the Taiwan Provincial Teachers College. The former's administrative building, auditorium, and two large halls, now city-designated historical monuments, bestow a classical atmosphere upon the school.
In 1955, the college was officially reconstituted as the Taiwan Provincial Normal University with three Colleges: Education, Liberal Arts, and Science. The University accepted the double missions of nurturing future teaching professionals and developing new research and discoveries. It became a prominent conduit of cutting-edge knowledge, raising the quality of teachers and research as well as connecting community developers with much needed resources.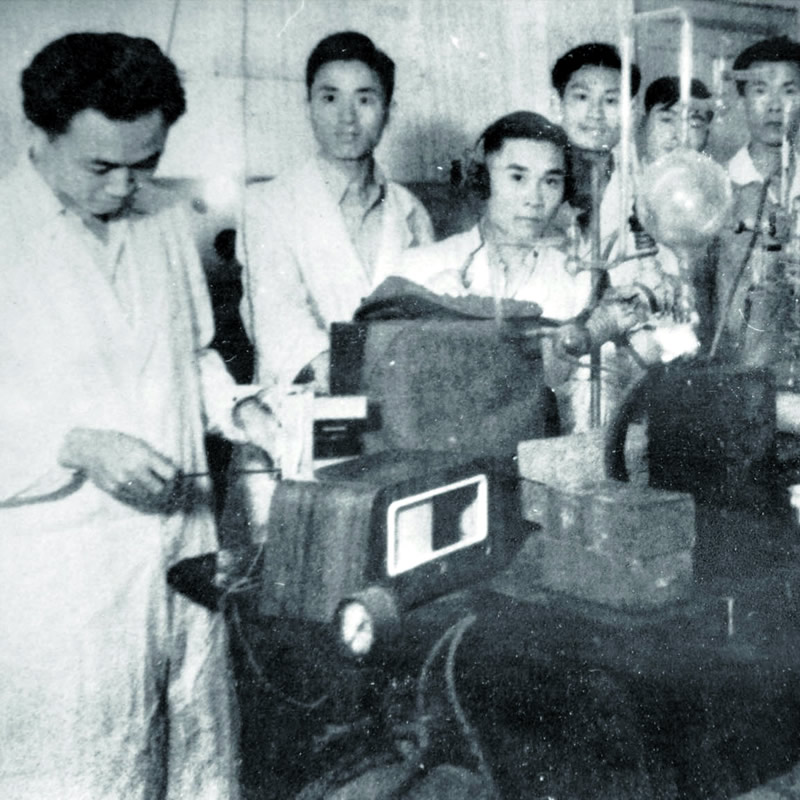 A Perfect Calm – The Stablilizing Period
(July 1967-1993)
In July 1967, in order to "unify teacher training for standardized assessment and examination" and to comply with the principle of separate governance of provinces and cities, the government upgraded the University to serve as a national institution, the National Taiwan Normal University (NTNU) on July 1. In addition to the three Colleges of Education, Liberal Arts, and Science, the College of Arts was also established. After this expansion, the University's funding was increased and its facilities and equipment were renovated to match its growth.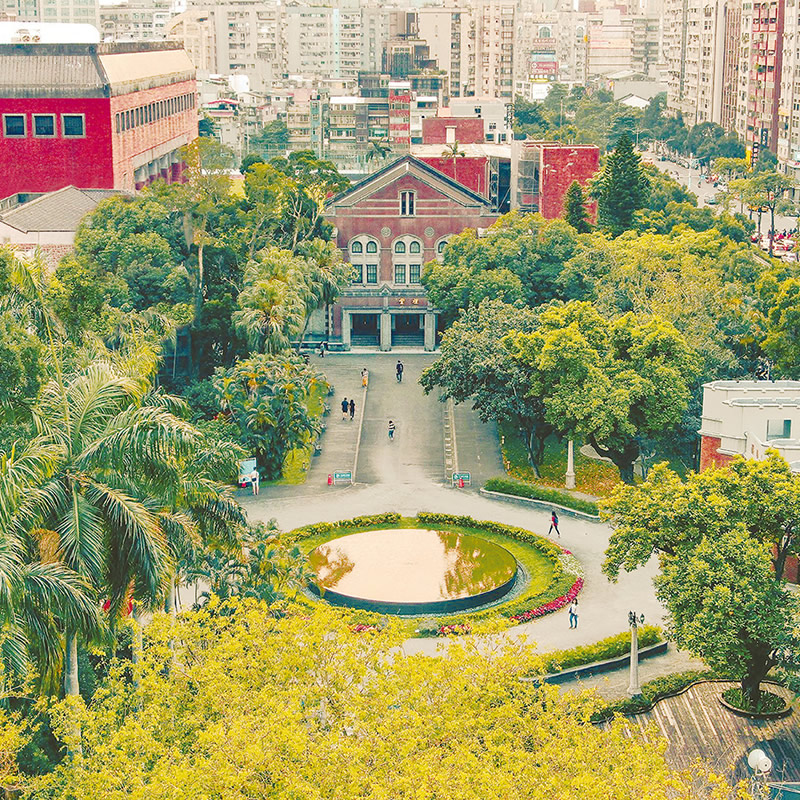 The Eagle Soars - The Breakthrough Period
(1994 – Present Day)
In 1994, the Teacher Education Act was implemented as the government began to adopt a more diverse policy approach to teacher education. In response, NTNU proactively reframed itself as a comprehensive university. Apart from the related colleges and departments that were dedicated to teacher training, new colleges were added to meet the developmental needs of higher education and changing social trends. Currently, the University has 9 Colleges: Education, Liberal Arts, Science, Arts, Technology and Engineering, Sports and Recreation, Music, Management, and International Studies and Education for Overseas Chinese; and 63 departments/institutes (37 undergraduate programs and 93 graduate programs). NTNU became a formal and diverse comprehensive university, offering courses to a multitude of students pursuing bachelor's, master's, and doctoral degrees. Looking towards the future, the University will add modern technical knowledge to its foundation of extensive culture and tradition so that its specialized domains may be fully demonstrated. The University will strengthen its endeavors internationally, technologically, and commercially so that its graduates will be rising stars in their respective fields and NTNU globally recognized for its classical values and modern insights.