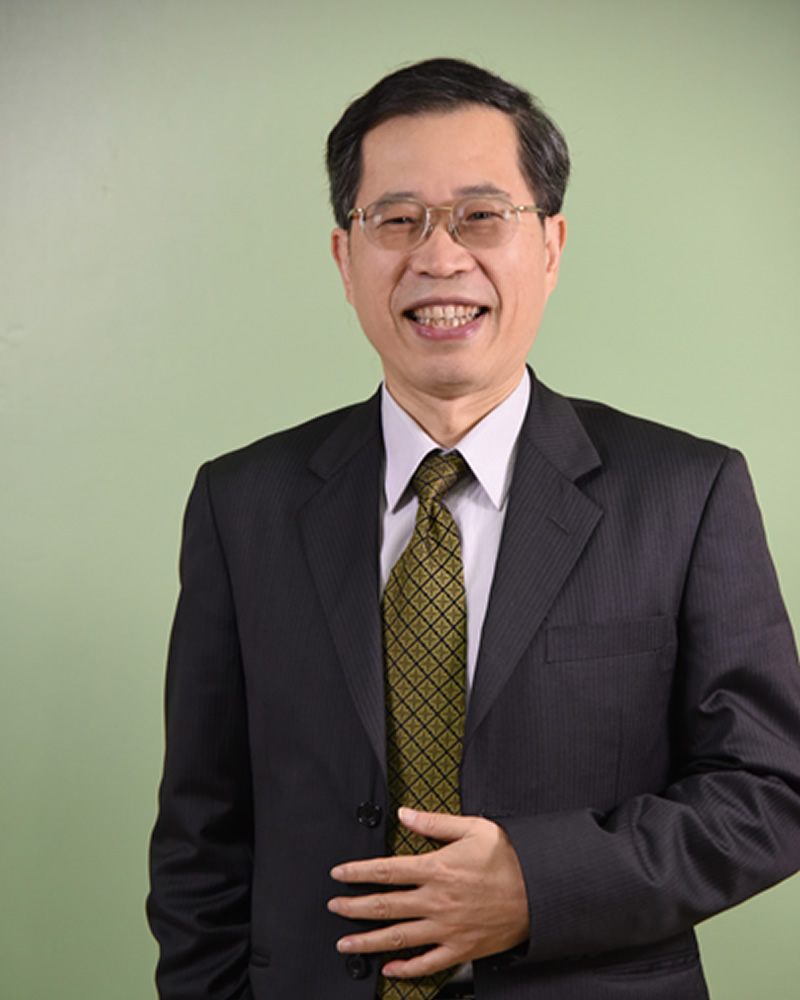 Executive Vice President
Yao-Ting Sung
+886-2-77491008
sungtc@ntnu.edu.tw
Professor Yao-Ting Sung is a chair professor at the National Taiwan Normal University. He has received several awards for excellence in academic achievement, including Da-Yu Wu Memorial Award and three Outstanding Research Awards issued by the Ministry of Science and Technology (formerly the National Science Council). His research focuses on educational psychology, psychological and educational assessment, computer-assisted learning and testing, as well as Chinese text analysis. Prof. Sung directs a world-leading team that specializes in bringing cutting-edge academic research and tools to improve automated affective assessment, readability prediction, and essay scoring. The team has built several diagnostic and assessment platforms based on the aforementioned technologies for career interest assessment, Chinese language learning, and adaptive reading. These educational platforms have been used in many countries around the world, involving about three million students each year. By integrating theories of learning psychology and advanced technology, the research team is gradually reaching its goal of innovating teaching practice, promoting student development, and closing achievement gap in both primary and secondary education. The research team has also exported its technology to support overseas Chinese teaching and assessment practices. Additionally, the research results have infused new life into education industry and enhanced its development.
Prior to becoming vice president of the university, Prof. Sung has served several administrative positions in the university, including the director of Research Center for Psychological and Educational Testing, the director of Office of Research and Development, and the Chief Executive Officer of Aim for the Top University Project.
Other scholarly administrative experiences include serving as the editor-in-chief of TSSCI journals Psychological Testing and Journal of Research in Education Sciences, as a guest editor or on the editorial board of several international journals and book series including British Journal of Educational Technology, Journal of Technology and Society, and Chinese Language Learning Sciences Series. Prof. Sung has also contributed to the planning and implementation of national education by serving as a committee member of the Twelve-Year National Basic Education Planning Group of the Ministry of Education and Information Steering Committee of the Ministry of Examination. Currently, he is also the director of the National Assessment Center for Education.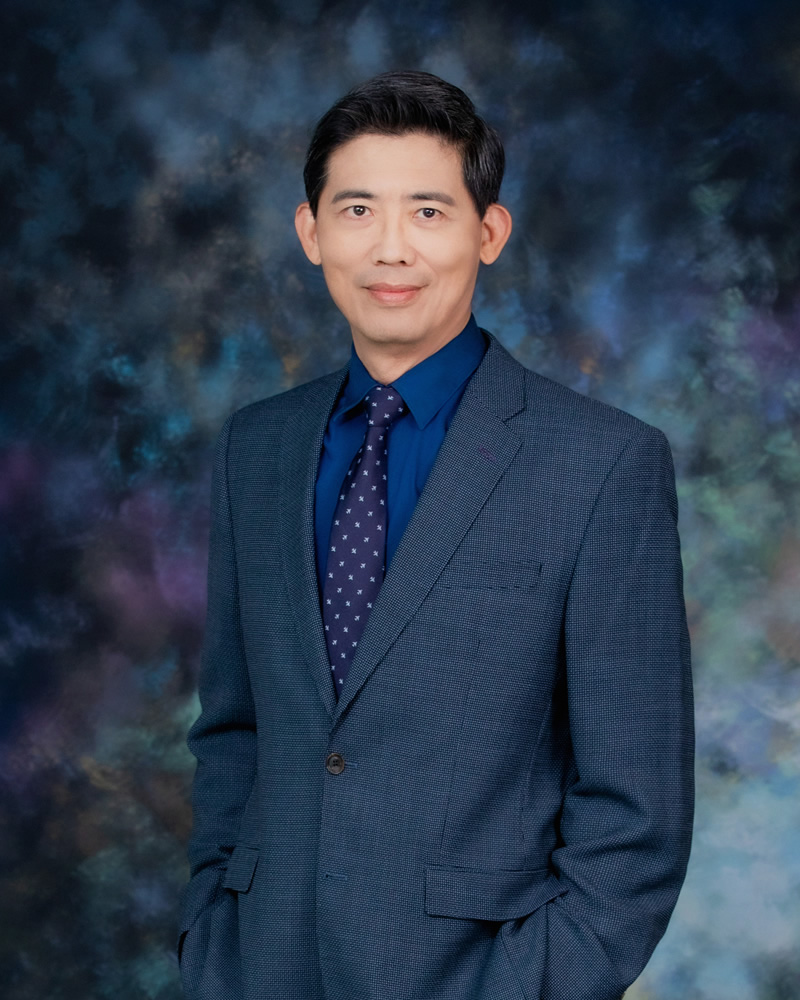 Executive Vice President
Frank Yung-Hsiang Ying
+886-2-77491018
yying@ntnu.edu.tw
Professor Yung-hsiang (Frank) Ying is a Ph.D. in Economics whose research interests include International Finance, Macroeconomics, Political Economics, and Health Economics. After teaching a year at Colgate University in the United States, he went to Kaohsiung, Taiwan where he served on the faculty of National Sun Yat-sen University for many years.
Frank Ying joined the National Taiwan Normal University (NTNU) in 2012. Over his career at the Universities, he has served in various administrative positions, including department chair, the director of the NSYSU Poll Center, Vice President for International Affairs, executive member of the Taiwan Assessment and Evaluation Association, board member of the Asia-Pacific Association for International Education, and the Dean of the College of Management. Currently, he serves as an Executive Vice President at NTNU where his work focuses on fundraising, public relations and alumni relations in a global context.
Frank Ying's research appears in many well-respected international academic journals including the Journal of International Money and Finance, the Journal of Comparative Economics, China Economic Review, Health Economics,Accident Analysis and Prevention, Drug and Alcohol Dependence, and BMC Medical Informatics and Decision Making.
Throughout Frank Ying's career, he has promoted the internationalization of academic institutions in a number of ways including advocating for study abroad programming, engaging faculty members in multiple-country research teams, and hosting symposia with partner universities. He has traveled throughout the world as a visiting scholar at several universities including Harvard University (USA), Sciences Po Lyon (or Lyon Institute of Political Studies, France), Xiamen University (China), Akita International University (Japan), and University of Lodz (Poland).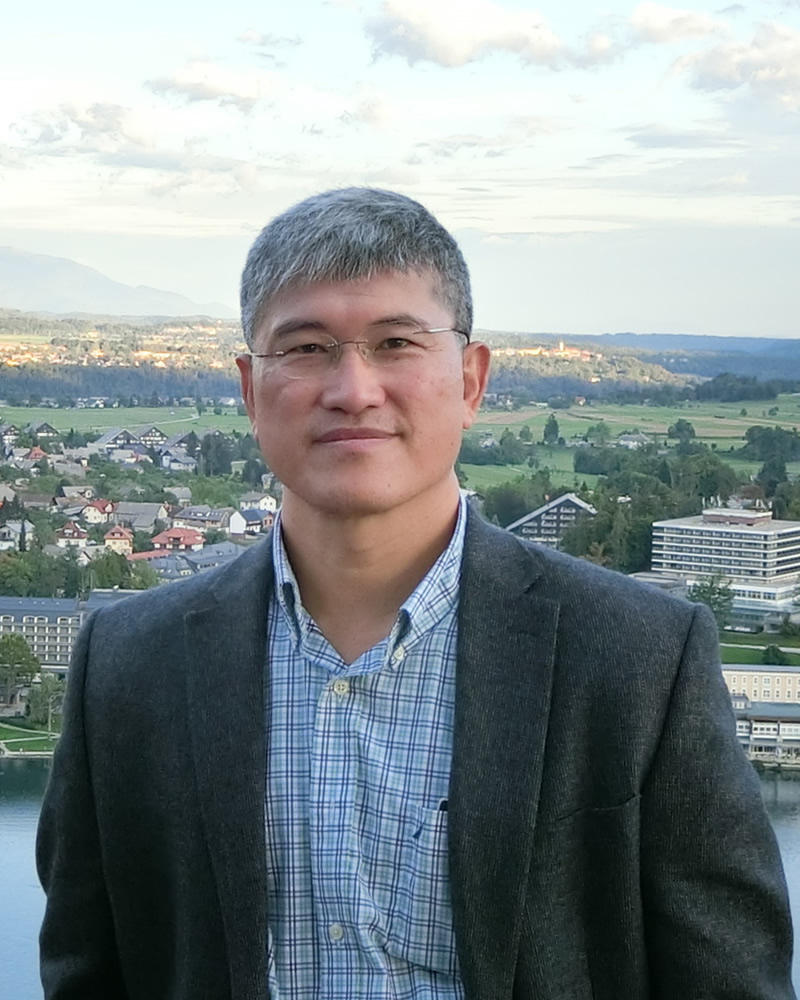 Executive Vice President
Greg Chung-Mou Lee
+886-2-77491004
leeg@csie.ntnu.edu.tw
Professor Greg C. Lee received B.S. degree from Louisiana State University in 1985, and M.S. & Ph.D. degrees from Michigan State University in 1988 and 1992, respectively, all in computer science and Engineering. Prof. Lee joined National Taiwan Normal University (NTNU) in 1992. In his 25+ years of tenure with NTNU, Prof. Lee has received numerous awards, including Outstanding Teacher Award, Distinguish Professorship, Industrial Project Awards, and ACM ICPC Outstanding Service award. Prof. Lee has served NTNU in different capacities, including Chair of the Computer Science and Information Engineering department, Director of the Computer Center, Director of the Digital Media Center and Director of the Information Technology Center.
Over the years, Prof. Lee has expanded his interests and services into K-12 education, where he coached numerous students for participation in various International Science Fairs and headed the Taiwan national team in the International Olympiad in Informatics (IOI). Prof. Lee is a long-standing member of the IEEE, ACM, and is currently serving as the President of the IOI.